• Beautiful Canvas Paintings • home decor ideas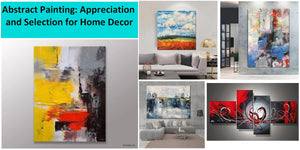 Abstract Painting: Appreciation and Selection for Home Decor Abstract painting is a unique and connotation rich artistic form that evokes deep emotions and feelings in people. When appreciating abstract painting, we need to analyze various elements such as color, lines, composition, and form of expression to understand the meaning and value behind it. At the same time, abstract painting has also become an important part of modern home decoration, and how to select and match abstract paintings has become a consideration. View and Buy More Beautiful Hand Painted Wall Art for Home Decor >> Appreciation of Abstract PaintingsAbstract painting is...
---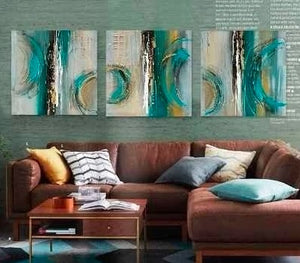 How to Choose Wall Art for Your Home Decoration Choosing wall art for your home is a very personal experience as art evoke different feelings and emotions in different people. Therefore only you can decide what pieces of artwork will fit in with your home decor. Still, it can be overwhelming to decide on a new piece of art as there are so many options. Here I offer my best tips for what to think about when shopping for new wall art, helping you find that perfect piece that you are going to love today and in the future. Where...
---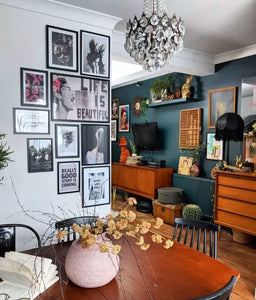 Creating a beautiful home is only worth it if you and your guests want to spend time in it. One of the most important parts of creating a happy home is making it warm and welcoming, a sanctuary you'll never want to leave. From cozy layers to eye-catching textures, there are a few easy ways to make your house feel like a home. 1. Add a Lot of Textures When it comes to your home, textures that draw you in and make you want to touch them help create that coveted sense of coziness. This warm living space from Ashley Solberg...